Naked soldiers are best to be admired during their everyday duties like in the bath or showers and even during the military training.
Recently I have downloaded an army punishment scene from one of the British TV mini-series. A soldier is told to strip down completely and listen for the commander's rude words, and then he lies down on the ground and receives some water splashes from the bucket.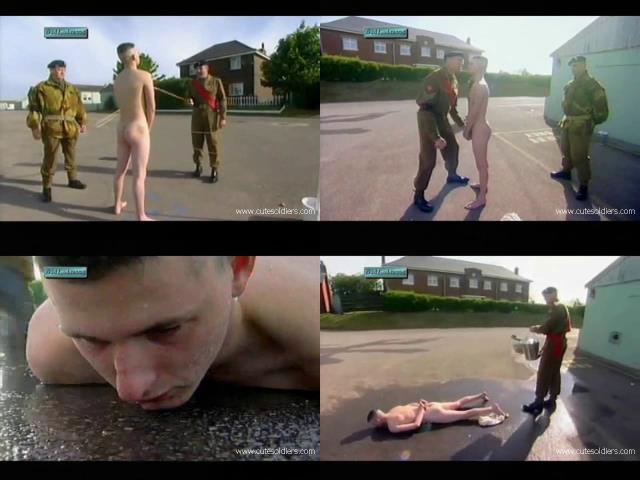 This is one of the short clips with naked army guys from
See also naked guys blog!